Hydro Peptide
Hydropeptide facials are designed to leave skin radiant and visibly lifted . Hydropeptide takes the most advanced peptides to restore , rejuvenate and rebalance all skin types. Peptides are the building blocks of collagen so enable the skin to look and act younger.
The HydroPeptide Signature Facial…..60 minutes….€60
Professional exfoliation instantly smooths and refreshes .This relaxing treatment infuses the skin with the restorative and uplifting benefits of peptides, growth factor activators and proteins . The use of Vitamin C infused microdermabrasion crystals and a plumping activator reveal a fresh , glowing skin . The added benefits of peptides leave the skin firm and rejuvenated

Detox Facial….45 minutes ….. €45
Correct the first signs of aging and extract imputrities throught the application of Vitamin C, fruit acids and a variety of anti oxidants .A mild peel and detoxing mask helps optimise your skins function by clearing away build up , deeply purifying , repairing and replenishing your skin .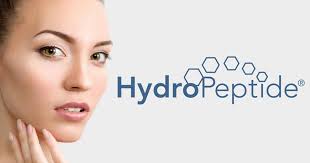 Quench & Glow Express Facial ….45 minutes …€50
Immediately hydrate and brighten your skin while reducing the appearance of fine lines and wrinkles with peptides and brightening botanicals . A soothing enzyme peel both smooths and calms the skin . Enjoy all the benefits of HydroPeptide when you're short on time with this express treatment for the busy woman on the go.