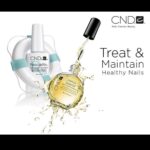 Rinn Neimhe is a full service salon offering a complete menu of beauty & nail treatments , delivered by highly skilled & experienced staff.
We believe in continuous professional development so undertake regular update training in the services we provide .
There is always something to learn, so to be fully educated we invest a lot of time in researching new products and services. As the saying goes….. Education is power.
The brands we use are all EU & US compliant and are purchased through the authorised distributors.
Why is that important to mention? Well unfortunately the Internet is a double edged sword, full of unscrupulous sites selling counterfeit goods so to only deal with the authorised distributor assures the genuine product.
Rest assured that we believe and stand by the brands we use. They meet our requirements in terms of quality and deliver on the claims that they make. We could not stand in front of any of you without the belief that we are offering you the best possible solution to your needs.
We look forward to meeting you.