We only use CND for our natural nail services .
With a fantastic history of 40 years, this reliable and reputable brand, develops and produces their own products & lamps. They are one of the few global companies that have their own in house chemists & use only high end quality ingredients. They do not private label or outsource their products, making them a trusted and very safe brand to use.
Choose from the following list for a simple manicure or a deluxe pedicure:
Natural Nails
CND Vinylux
We use CND Vinylux for our 'regular' polish service. It is a very quick drying formula that you can easily remove yourself. We also carry a range of colours for you to purchase and use at home.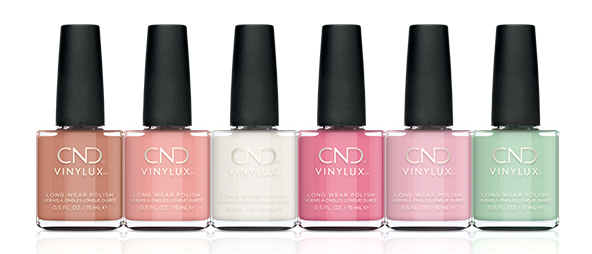 CND Vinylux Manicure……..€24 incl cuticle work
Deluxe CND Pro Spa Manicure………€34 incl cuticle work, exfoliation & hand massage
CND Vinylux Pedicure ……..€30 incl foot soak & cuticle work
Deluxe CND Pro Spa Pedicure……….€45 incl foot soak , cuticle work , exfoliation & foot massage
Childs polish (up to 13)……. €15 for little fingers
CND Shellac Gel Polish

The original and still the best Gel Polish on the market. Applies and removes quickly , 2 + week wear, no nail damage.
This unique & patented system uses hypoallergenic ingredients which makes it an extremely safe product to use. Fully EU & US compliant.
We do not charge a removal fee for returning clients if you are having a reapplication.
Unfortunately, we do have to implement a charge if we are removing an unknown product. The client often believes the product to be CND Shellac when at times it is something totally different and takes much longer to remove.
Fingers
CND Shellac Application…….  €28 incl cuticle work
Removal of our product…    €10 incl mini mani
Gel Polish removal………….. €20 incl mini mani
Toes
CND Shellac Summer toes….   €38 incl foot soak & exfoliation
CND Shellac deluxe Pedicure.. €55 incl foot soak, exfoliation,callus removal , foot mask & foot massage
We use disposable pedi bath liners and 1 use only files in all our pedicure treatments offering you the safest and most hygienic service possible.
Extend wear base products.
Specific products to improve the longevity of your manicure.
JimmyGel/IBX /Plexigel + €10
Suggested Home care products
Beautiful hands and nails are maintained by following a regular homecare regime.
There are a couple of products that will help your CND Shellac manicure last well but if you only have to choose one, we strongly suggest that you use the multi-award-winning CND Solar Oil.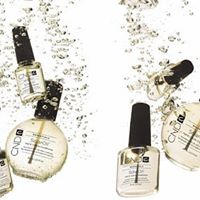 Used daily this little gem helps nourish and condition your nails and prolongs the life of your nail coating. A must for any manicure lovers.
It comes in a variety of sizes 5ml, 7.3ml, and 15ml so suits every pocket and commitment level.
We also carry a range of products to pamper your feet with like CND Cucumber Heel Therapy